Super strength
Dunlop 'super strength' chevron belts are quite simply the strongest and most reliable chevron belts available today. Unlike nearly all other manufacturers, Dunlop profiles are moulded and vulcanised in one continuous production process together with the base belt to form a single, homogeneous belt structure. Apart from the far superior strength, another key advantage is that this allows the use of smaller pulley diameters.
Availability
Standard profile widths range from 400mm up to 1600mm, depending on profile type. Dunlop 'super strength' chevron belts are available in RA (high abrasion resistant), and ROS (mineral oil resistant) qualities. Other cover grades are available on request. All Dunlop chevron belts are supplied with moulded edges.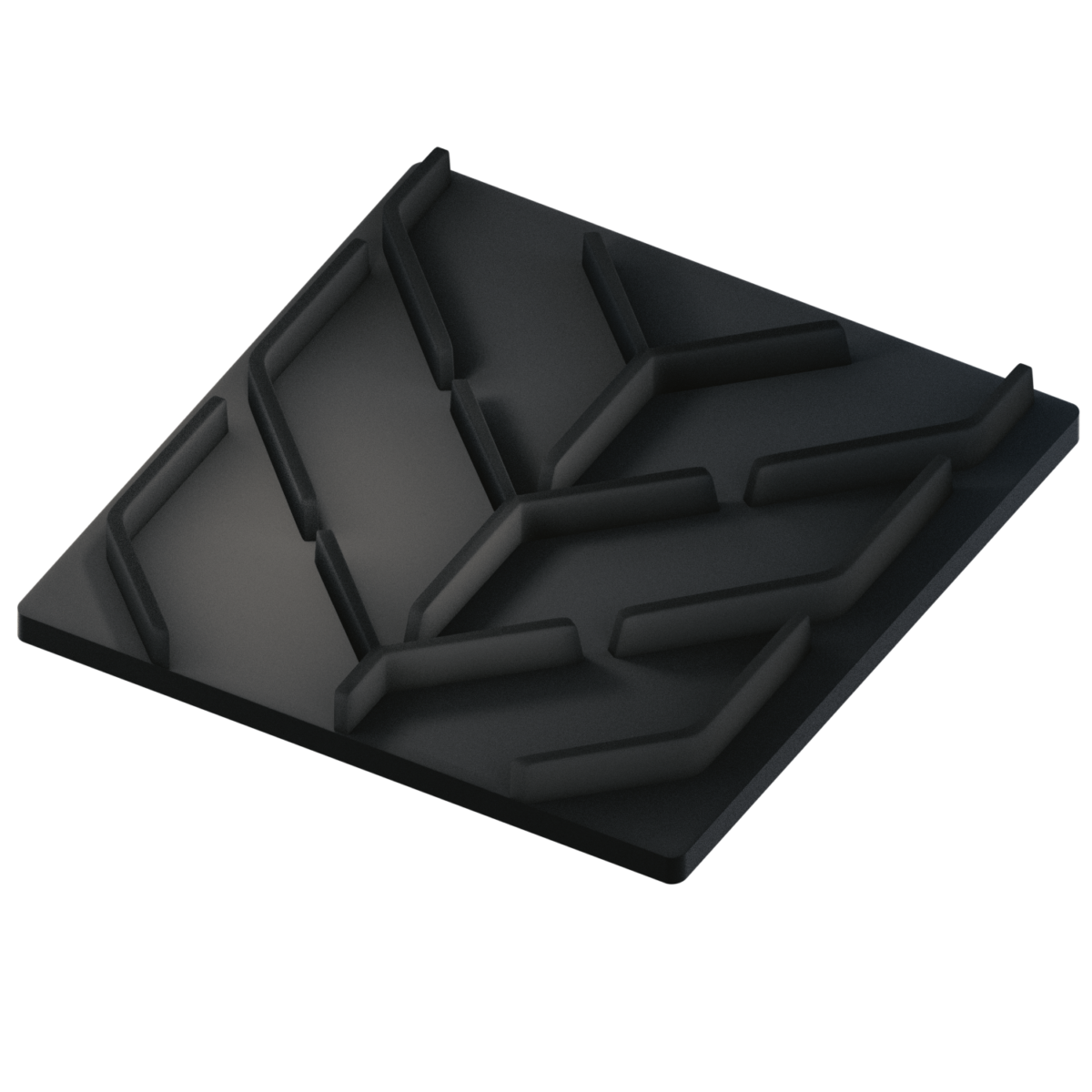 FREQUENTLY ASKED QUESTIONS
What makes Dunlop chevron belts different from any other manufacturer's chevron belts?
Dunlop low chevron (16mm) and high chevron (32mm) belts are different because the profiles are moulded and vulcanized with the base belt in one continuous production process. This creates a single homogenous structure that is far stronger than belts that have the chevrons attached separately and superior integral strength that allows it to be used on applications with smaller pulley diameters.
Do Dunlop chevron belts last longer than their competitors and if so, why?
Dunlop chevron belts have an outstanding reputation for longevity. In addition to the use of the single, continuous vulcanization process, the Dunlop Superfort and Dunloflex carcasses significantly exceed the international standards for tensile strength at break (for both carcass and covers). They are also much less prone to delamination because of the excellent adhesion between the plies and between the covers and the carcass.
Are Dunlop chevron belts suitable for use in the recycling of household waste?
Dunlop 'super strength' chevron belts are available with Dunlop ROS oil resistant covers so they are ideal for handling waste materials that contain both vegetable and mineral oils as well as many other chemicals associated with household waste.
Can't find what you're looking for?